We didn't plan it – and we'd love to welcome men back to the squad. But for now, we're loving the fact that every single member of our specialist tax team is a woman. Read on to find out how this highly qualified and extremely dedicated group of ladies goes above and beyond to ensure your taxes remain in order (despite the many curveballs thrown at us by SARS).
"We were looking at the organograms for the new website when it dawned on me that there are only ladies on my team," says Janine Lodewyk, the head of tax at Sentinel. "Two men left a couple of months ago and their replacements just happened to be female."
While the all-female tax team wasn't planned, it is a sign that the business world is evolving, says Janine. "COVID has had a massive impact on business," she explains. "And some of these changes have played right into the hands of women. At the risk of generalising, men tend to view their jobs as separate from the rest of their lives … As somewhere to excel despite whatever may else be going on. But women don't look at it this way. My job is part of my life and I want to excel in all aspects…"
She credits Sentinel with giving all employees the flexibility required to find this balance … And the other members of the team for stepping in when someone's having a bad day or week. "There's always someone to confide in," she says. "We just stick together and make things work."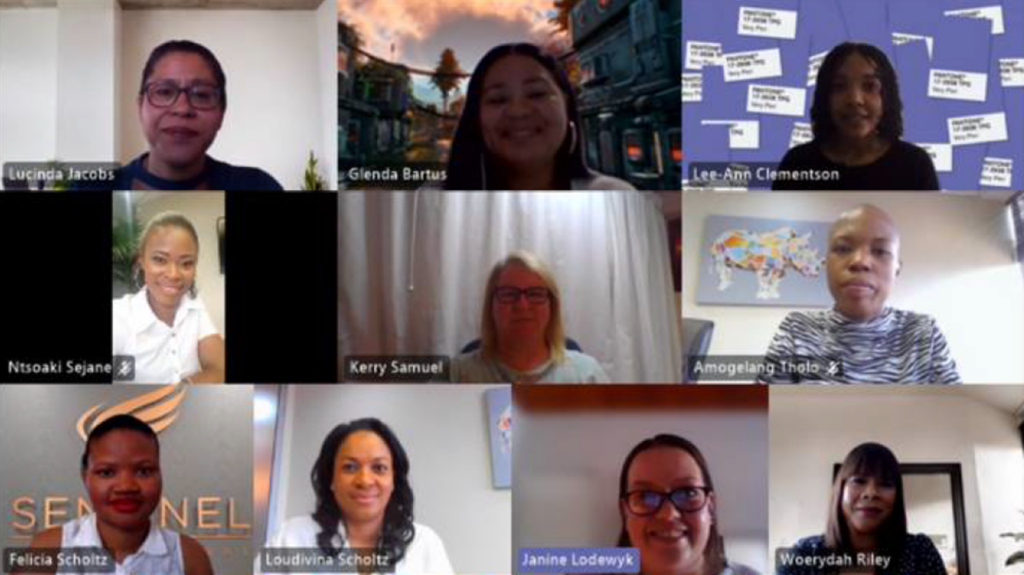 Busting the myths
While she's on the topic, Janine feels like she should bust a few myths about women in business:
MYTH 1: Women have less ambition or drive than men. "This is total nonsense. Our jobs are just one part of our lives. As women, we strive to be competent in all aspects of our lives."
MYTH 2: Motherhood is incompatible with leadership. "On the contrary, I think that motherhood actually equips you for leadership. Most of our team are moms. And those who aren't moms are aunts. Just look at Jacinda Ardern…"
MYTH 3: Women are averse to risk. "Is this always such a bad thing? Maybe what the world needs right now is a bit of stability and reliability. This is definitely true when it comes to tax."
What makes our tax team special?
It may sound stupid, but we "actually listen to our clients. We are real people dealing with real people," says Janine who prides herself on "bringing back the personal touch. In addition to doing a great job, I encourage my team to have those personal conversations and build those lasting relationships."
Janine also highlights the massive dedication of everyone on her team. During filing season it's impossible not to put in long hours … Especially when SARS changes its requirements at the last minute. "We don't do this for rewards or recognition," she explains. "We do it because we take care of people. Because we know our clients as people and we want their taxes to be compliant."
Meet the team
Loudivina Scholtz has been with Sentinel since 2009 and she heads up our Joburg tax office. She says being part of an "all-girls team creates another opportunity for a bond of sisterhood. Women are hardwired to crave closeness, and to build a "social family" with healthy work boundaries that helps us to feel safe and accepted for who we are."
Ntsoaki Sejane is a senior tax compliance officer in our Joburg office. She joined Sentinel in 2019 and she's really loving the growth opportunities that come from working in a medium-sized company. She's also a massive soccer fan. "This past weekend, I told myself I was going to the stadium come rain or shine. It rained the whole day and I watched three live matches!"
Lucinda Jacobs has been with Sentinel since 2017 and her tax career spans a whopping 27 years. She loves working on a girls-only team because we "have respect for one another, we help each other and we have lots of laughs together."
Glenda Bartus has been a tax administrator in our Cape Town office since 2015. She says the best part about working at Sentinel is "the company culture that celebrates diversity and encourages growth and value in its people." Her pet peeves include slow internet, dripping taps, and shoppers who stand and chat in the middle of the aisle.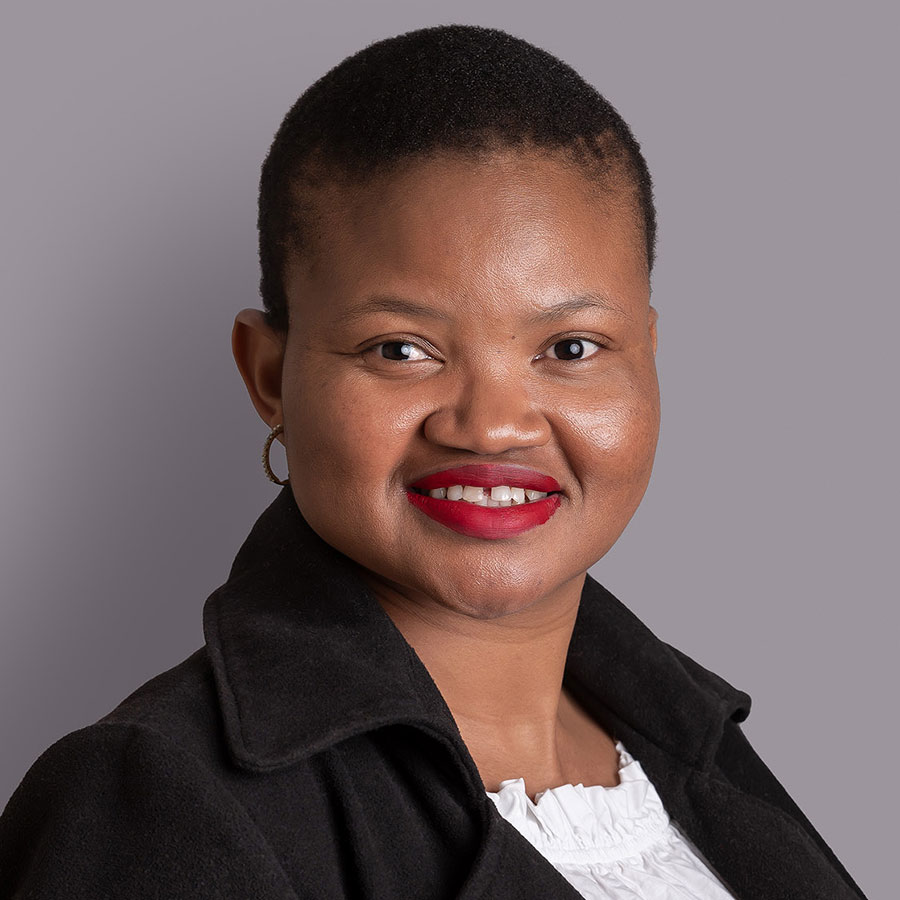 Felicia Scholtz joined Sentinel's Johannesburg office in 2021 where she works as a consulting administrator. She's been wowed by the company culture and the "continuous support from colleagues and management, both personally and professionally. I haven't been here long but I can already feel how much I've learnt and grown." Felicia's superpower is talking to strangers.
Amogelang Tholo is a junior tax administrator who joined Sentinel in October 2022. As the newest member of the team, she's struck by the healthy working environment and the genuine fondness the team has for one another. She's big into old-school music and will listen to "any genre, even jazz."
Kerry Samuel joined the team in 2012 and has worked her way up to being a tax officer. She loves the fact that "you can never ask a stupid question at Sentinel. Every question asked – big or small, right, or wrong – there's a member of staff who'll help you to find the best answer."
Lee-Ann Clementson has been with Sentinel since 2015. As a tax compliance officer, she relishes the fact that no two days at Sentinel are the same and she's thrilled to fly the flag for female empowerment. When she's not at work you'll find her hitting the gym or listening to murder mystery podcasts – often at the same time!
Woerydah Riley is a tax compliance officer who joined Sentinel for the second time in mid-2022. She says the best thing about working on an all-female team is the openness. "I really enjoy our weekly tax department catchups as we discuss any work-related issues … And we have a good giggle." Woerydah is very superstitious, obsessed with makeup – and she can't stand loud chewers!