Meet Mama C: Sentinel's office mom
Longstanding clients may think of Sentinel Director Coralea Zweig as little more than the person who sends out our invoices. But nothing could be further from the truth: she is the glue that holds our company together and a truly formidable businesswoman. Coralea's story of resilience and determination is such an inspiration to everyone at Sentinel that we thought you'd like to hear it too…
Coralea grew up in Darlington in the UK with her parents and two sisters. "We were a poor family," she remembers, "We had no running water, an outside toilet…I know what it means to struggle." When Coralea was 12 her parents decided to emigrate to South Africa to build a better life for the family. The plan was for her dad, a fitter and turner, to get a job at one of the factories in Port Elizabeth. But fate would have other ideas.
Their ship was forced to stop in Cape Town for a few days while police investigated a murder at sea. (A steward had pushed another steward down a garbage chute!) While grounded in Cape Town they met some people who took them on a tour of the peninsula. "My parents just fell in love with Fish Hoek," says Coralea. The rest, as they say, is history. Her dad got a job at the Naval Dockyard in Simon's Town and they never made it as far as PE.
Never take no for an answer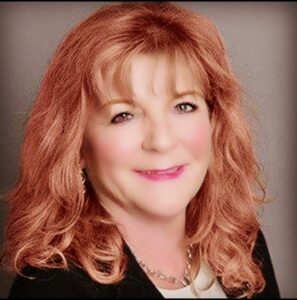 Coralea had to leave school when she was 16. "Back then there were two options for someone like me," she says with laugh. "You became a window-dresser or a hairdresser." Not grabbed by the prospect of becoming a window-dresser, she apprenticed at a local hair salon. During her ten years as a hairdresser, Coralea did matric by correspondence – "real correspondence, with stamps and envelopes". Then she embarked on a law degree through UNISA – while working and raising two children.
After a while it became hard to apply what she was learning while working as a hairdresser. So she arranged an interview at Vivian Malan & Company, a small law firm in Cape Town. "I couldn't even work the electric typewriter," she laughs. "But somehow I got the job."
And what a job it was. The firm did a lot of Black Sash work, including "last-minute death row stuff" for clients who were up against the full might of the apartheid state. Almost all payments were made in cash and once a bill was even settled with live chickens. In the late 70s their offices were bombed by the government. "Vivian taught me everything I know," says Coralea. Unfortunately, she died in the mid-90s and the practice closed.
Coralea, who by this time had switched to a diploma in conveyancing and deceased estates, got a job at Syfrets which was in the process of setting up its own legal department. There, she swiftly rose through the ranks until, in 2003, she was transferred to BOE. She "wasn't at all happy" after the merger, so she took a voluntary retrenchment package. "I didn't even tell my husband," she laughs.
'The best job I've ever had'
She needn't have worried. The very next day, Sentinel chairman Christopher Beatty, who had worked with Coralea at Syfrets before founding Sentinel in 1999, phoned her up. "He was looking for a PA who could double as a bookkeeper…And I gave him the impression I could do it," she says. The next day he appointed her as a Director. "I think he needed someone to sign the checks!"
At the time Sentinel was much smaller than it is now and its primary business was deceased estates. Advisory services, which has grown to be our biggest division, was only just starting out. Over the years, Coralea has taught herself bookkeeping, HR, budgeting and IT among other skills. She is, in many ways, the glue that holds the company together. She still does "a bit of everything", but is thankful to have more people around to help her these days. She no longer sends out every invoice.
But her most important role doesn't even feature on her job description. "Coralea is the office mom," explains Chanel Schoeman, one of the managers of the Johannesburg branch and the head of Consulting at Sentinel. "Whenever you've got a problem, at work or at home, you go to Coralea. We call her Mama C.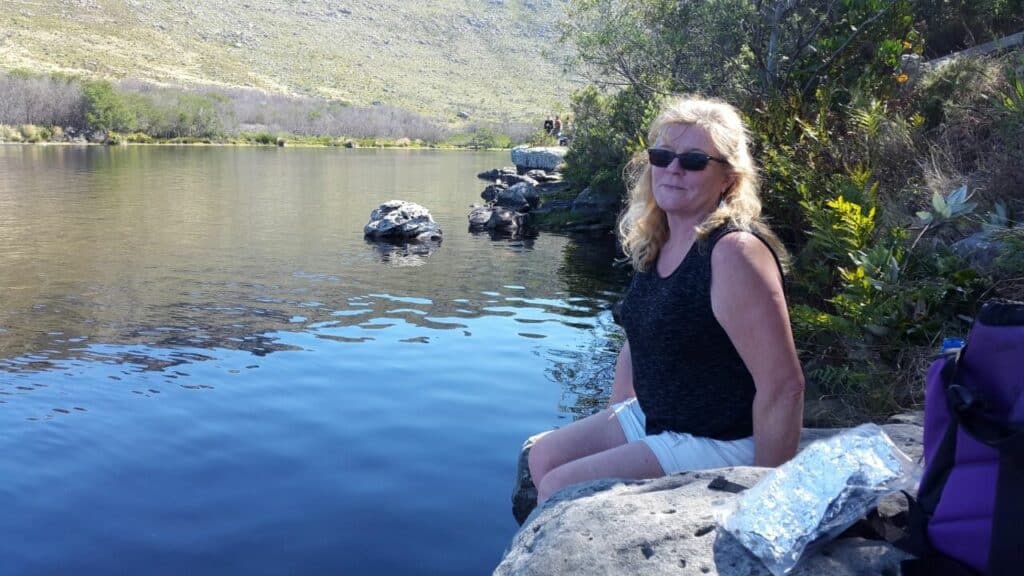 A shoulder to cry on
Coralea, who who lives in Noordhoek, surrounded by books and indigenous plants, sees this as a compliment: "Sentinel is a family," she says. She makes a point of touching base with staff members after-hours. "I've always found it important to really talk to the people I work with, to get to know them and their families…Even more so now, with Covid," she adds. "Some people have found it easy to adjust to lockdown. But others haven't. I'm not talking work-wise, I mean on a human level…"
Occasionally Coralea's concern for her staff has resulted in disagreements with other directors. "Maybe it's where I come from," she explains. "But I feel I am their spokesperson when it comes to increases, bonuses and retrenchments."
Speaking of where she comes from, Coralea says she could never have imagined she'd end up doing what she does. "This isn't a path I chose. It just happened. I am Qualified By Experience…QBE…And I'm very proud of that," she says.
"I'm very lucky to be able to say that I love my job. How many people can say that?"